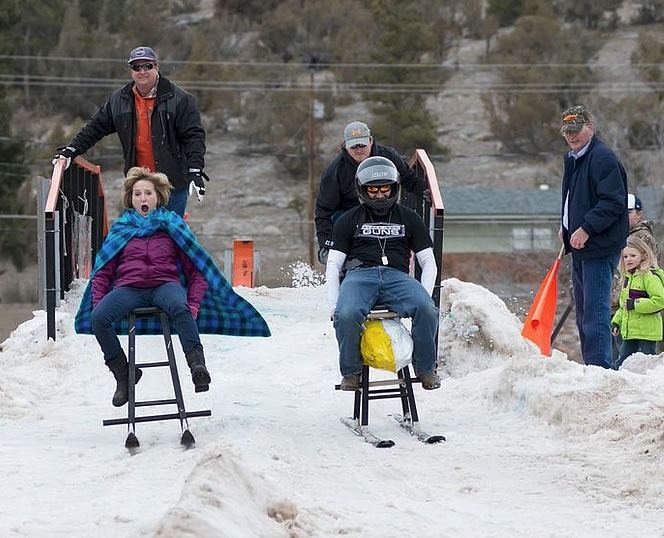 Downhill Bar Stool races are comprised of contestants dressing in costumes and riding a decorated bar stool that has skis attached to legs. It will be elimination heats where two competitors are pushed off the starting line and the first one to the finish line advances to the next round.
Saturday February 16th, 2019
Main Street Sundance
Entries for Bar Stool Racing
Early Bird @ the Longhorn Saloon and Grill on Friday night from 5 to 7 or 7 am at the Event Headquarters or 12 pm at the Bar stool course.
Bar Stool Racing Start Time
5:05 pm ~ Registration Final call for the Barstool Races.
5:30 pm ~ Bar stool racing begins!
2019 Entry Fee
$10
Prizes for: 1st, 2nd & 3rd Place as well as People's Choice Award for Most Unusual Bar Stool/Contestant